Converting a former bank into a Starbucks
Posted on June 30, 2022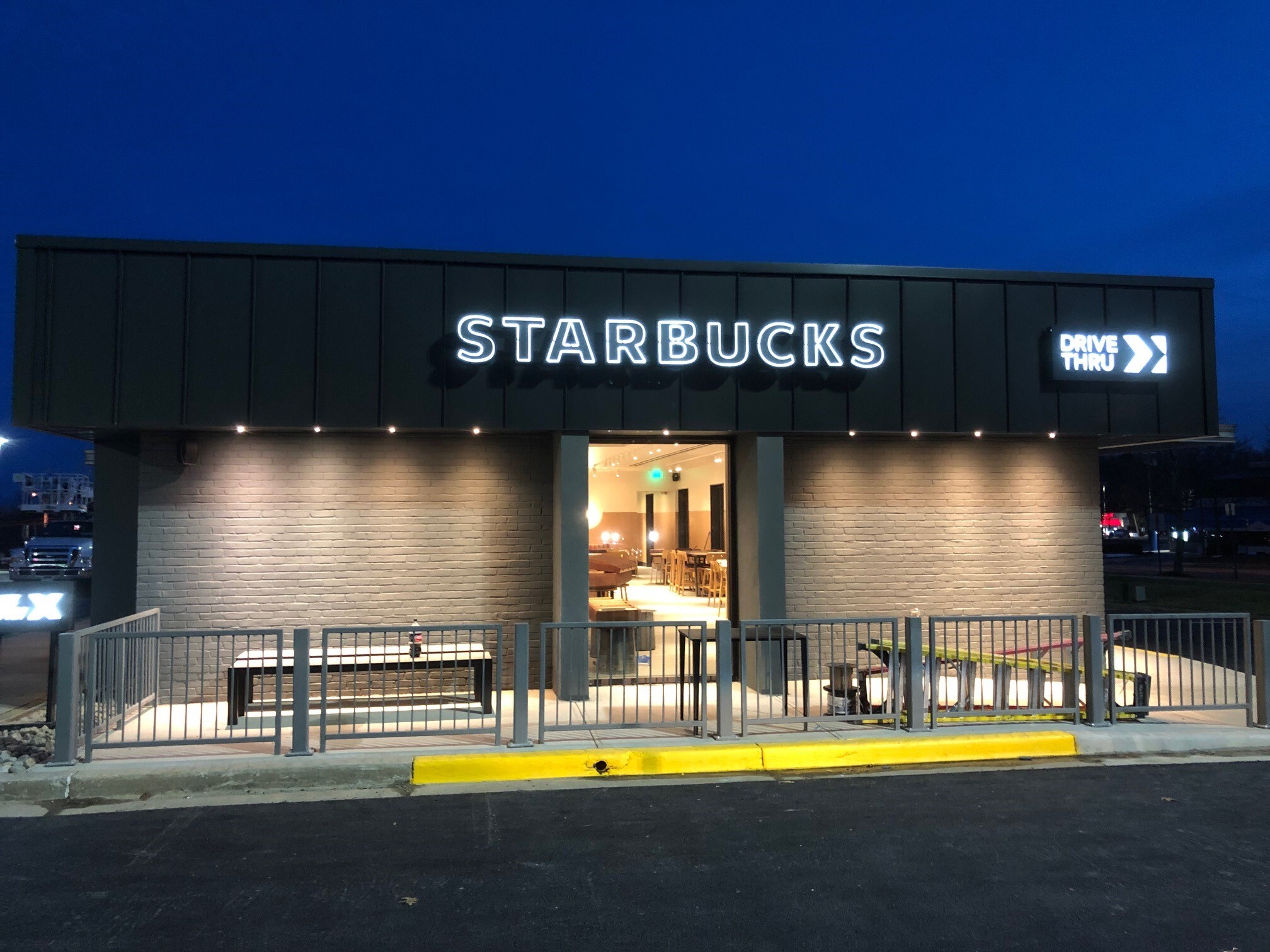 The project, part of the Laurel Shopping Center in Laurel, Maryland, required S&R to convert a former bank building into a Starbucks.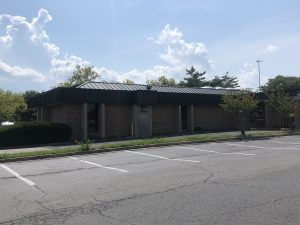 That process involved extensive structural work, including removing the existing canopy from the bank's drive-thru lanes and removing the underground pneumatic tubing that was in place for the bank's drive-thru transactions. S&R excavated and poured a new concrete drive-thru lane and milled and put down new asphalt for the entire parking lot. We installed a new roof with new skylights and all new mansard panels around the exterior of the building.
In addition to site improvements and operational considerations such as new sidewalks, a new accessibility ramp, and a steel-gated trash enclosure, S&R excavated for a 15,000-gallon grease trap to ensure compliance with Washington Suburban Sanitary Commission (WSSC) guidelines.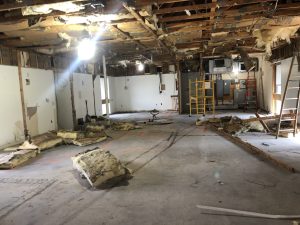 Inside, the process of laying new underground utilities was complicated because new electrical and plumbing had to run through the space occupied by the former bank vault—where the floor was 18 inches of solid concrete instead of 4 and was bolstered by significant structural rebar.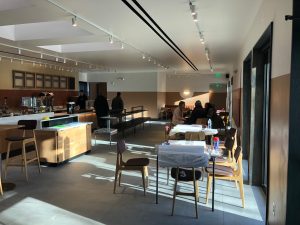 The interior fit-out was all branded framing. But we had to overcome some additional challenges, including damage to existing wooden rafters that took place during the former owner's demolition of the bank vault. S&R reached out to the client's engineer to design and sign-off on a repair that was structurally sound and would satisfy regulatory guidelines. And new interior blocking was put in to carry the increased load of the new exterior steel canopies.
Completing this conversion on-time and on-budget required a combination of experience in this specialized niche and the resources and expertise to overcome unique logistical and design complications. S&R is justifiably proud of our track record in not only overcoming the unforeseen challenges so often present during restaurant buildouts, but ultimately delivering on-time for our clients.
---
---